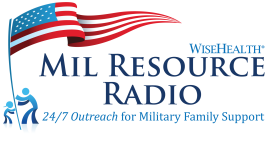 Informative, Compelling

Outreach

for Your Organization:
After a decade in this arena, and connection with hundreds of organizations and thousands of individuals, we urge our networks and families to go deeper. Do you know the veterans in your community? Are you aware of the organizations that assist and support military families? There are thousands of terrific grassroots organizations across the United States, and yet the military and veteran communities know of only a fraction of the services willing and able to serve them.
Let's change the way we engage with the military/veteran community by sharing the accomplishments and goals of great organizations, and hear directly from their leadership — and those who've benefitted. What's the org's backstory? Who do you serve? Why are your efforts vital? How do we learn more?
Outreach cuts through the "noise", increases engagement, and makes connections count! Access, discovery, and knowledge about effective organizations is essential to military and veteran families!